This weeks edition of everyone's fourteenth favourite weekly internet-based music rundown, is brought to you on a brand new MacBook. "Holla". So, expect a lot of techno snobbery, mildly patronising statements such as "Oh, does your PC not do that?", and, most likely of all, some of our own 'beats' thanks to the wonder that is GarageBand. But enough of all this, how did we do this week? Erm, let's just say all three of our acts failed to dent the charts, although Drake did manage to climb five whole places to no. 55. The power of Musick in full effect right there. Let's leave the wilting flower of last week and embrace the bouquet that blossoms before us...

BUY THIS

Cosmogramma by Flying Lotus



Flying Lotus, aka Steven Ellison, is widely being hailed as the future of music or the Jimi Hendrix of our generation or the bloke whose aunt was Alice Coltrane. We're not sure about the Jimi Hendrix bit and the family connection is undeniable, but on the evidence of this stunning album, we're pretty sure music would be in safe hands were it all left to him. Featuring a guest spot from super fan Thom Yorke on the typically dense and dark, '...And The World Laughs With You', Cosmogramma is a tetchy, densely packed collection of minimal beats, jazzy horn blasts and, er, the sound of a table tennis ball.
AVERT YOUR EYES FROM THE ARTWORK
Grey Oceans by
CocoRosie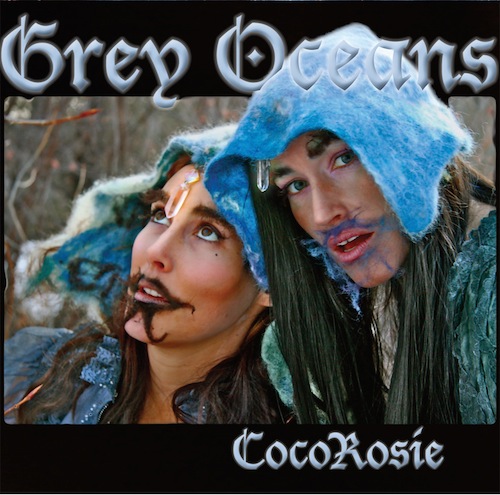 It's impossible not to see this album cover - DON'T LOOK AT IT - without wanting to hurt sisters Bianca and Sierra Casady. It screams "We're so kooky and ethereal! You wouldn't understand how zany we are because you haven't lived the free wheelin' spiritual lives we have". But, if you can get past all that, Grey Oceans features a number of beautiful gems amongst the hotchpotch of disperate instruments that include harps, kids toys, cheap beats and the sister's sickly sweet vocals. At times it's pretentious and precious, but tracks like 'Lemonade', 'Undertaker' and the gorgeous title track make you remember why you bothered.
DOWNLOAD THIS
'Born Free' by
M.I.A

We've only just realised this track is already on iTunes and given all the ho-ha about the nine-minute long 'ginger genocide' video, we thought it might be best to direct your attention to it again. Over a riff taken from Suicide's 'Ghost Rider', 'Born Free' was apparently written and recorded in a sudden burst of frustration and it shows, M.I.A venting at just about everything in her typically scattergun approach. The effects on her vocals are a bit disorientating at first, but the sheer force of the track soon shines through. Her as yet untitled third album should be quite something.